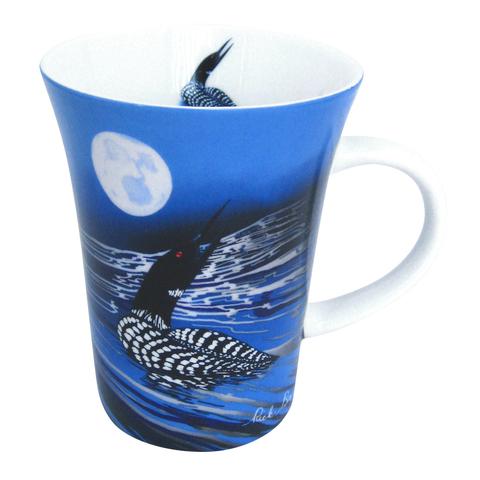 Description
Rick Beaver belongs to the Mississauga Ojibway of the Rice Lake area in Ontario, Canada.  He has been painting and exhibiting internationally for 40 years.  He brings his formal training as a wildlife biologist into the studio.  His fusion of art with science works to honour and protect earth.
Each Fine Porcelain mug comes with a specially designed box that features the artwork and its descriptions. They stack up nicely and make a spectacular presentation.
Microwave and dishwasher safe.  Please contact your closest Gallery Indigena location for stock, and pricing information.