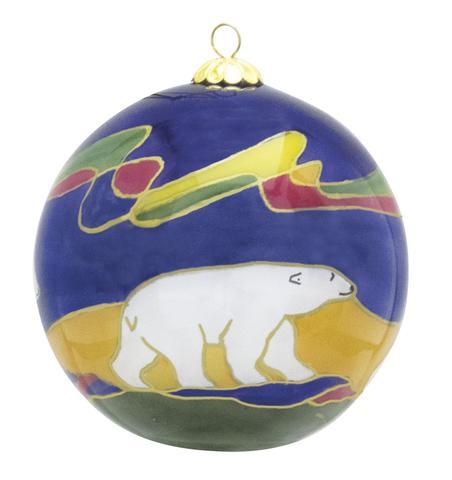 Description
Designed by Chippewyan Native Artist Dawn Oman.
The Polar Bear is known as the wise, powerful "Great Lonely Wanderer."
This large glass ornament is 90mm in diameter and is individually packaged in an elegant padded satin box. Information about the designs and the artists are featured on the band on the box and on a card within.
Please contact your closest Gallery Indigena location for stock, and pricing information.