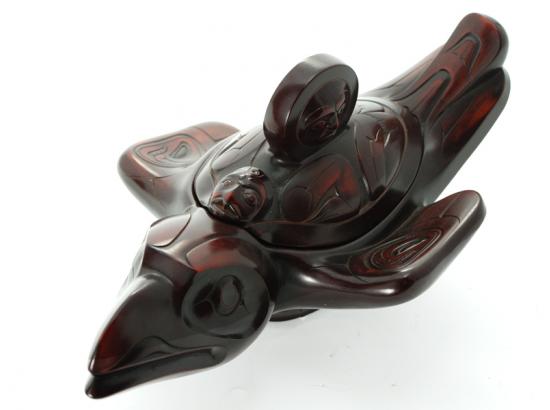 Raven
by Thomas McPhee
Dimensions
8 1/2" by 5 1/2" by 4 3/8"
Price
$130.00
Inquire Here
Description
The Raven is the creator of the world and symbolizes prestige and knowledge.
These novelty boxes are designed by Canadian artist Thomas McPhee, and  hand- carved by a master carver using recycled glass. The Bear and Frog box is great for storing delicate trinkets atop your vanity, storing sweets, or simply as a decorative piece in the doorway.
Please contact your closest Gallery Indigena location for stock information.